Welcome to Lake Bonavista Figure Skating Club!
We offer skating programs sanctioned by Skate Canada in Calgary, Alberta, Canada, including a pre-school Learn to Skate, CanSkate, Junior Prep, Group STARSkate, STARSkate and CompetitiveSkate and an Adult Skate program.

Skate Canada Skating Programs are designed to allow individuals to participate in skating for life. Our programs provide participants with basic skating skills, advanced figure skating techniques, test and competitive opportunities, awards and incentives and the chance to learn new skills in a fun and positive environment.
We also offer a Spring Skating School in May and June and a Summer Skating School in July and August.
Our professional coaches have coached Provincial Champions, Challenge Competitors and National and International Competitors.
Our club is run by dedicated volunteers who provide their knowledge, skills and precious time to ensure our skaters reach their full potential at every level.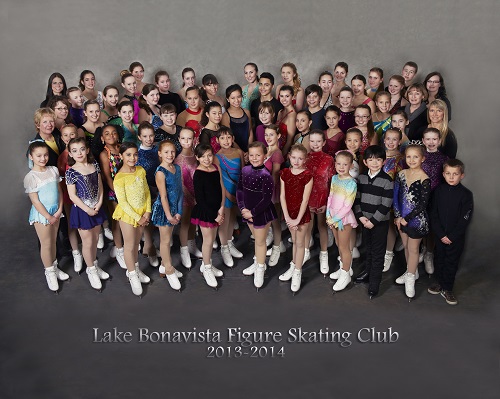 CanSkate Program Assistant of the Month
Coming soon!
In recognition of our dedicated CanSkate Program Assistants we will feature our PA of the month here.


Lake Bonavista Bugle
Read about our skaters' accomplishments
Find out what is happening in the community
Public Skating at the Rec Centre
Mondays 10:15am - 11:45am
Tues&Thurs 2:30pm - 3:30pm
Saturday 3:15pm - 4:15pm
Public Skating is free for all Community Association members.
Did you know?
In recognition of employees and retirees who volunteer in our communities, many Alberta energy companies will award one grant per year per employee to eligible non-profit orgainizations.

We would like to thank GranTierra Energy Inc. for their generous donation to the Lake Bonavista Figure Skating Club to support community involvement.