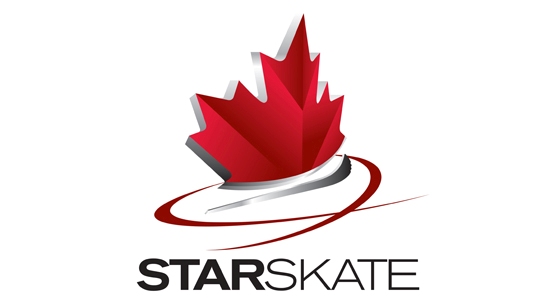 2018-2019 Schedule
Invitation ONLY Whole Year Program:
FALL: Tuesday, September 25 - Thursday, December 13, 2018
WINTER: Tuesday, January 8 - Thursday, March 28, 2019
There is NO break for Teachers' Convention or Spring Break
Program Times
Day
Time
Location
Tuesday-Mandatory
Off-Ice Training
3:50-4:05 pm
Fitness Studio
(a pair of running shoes
will be needed...
no winter boots please!)
Tuesday
4:15-5:00 pm
Small Ice
Wednesday
4:45-5:30 pm
Small Ice
Thursday
4:00-5:00 pm
Small Ice


Skaters must attend twice a week and can choose from the following:

On Ice Time
Tuesday (45 mins) + Wednesday (45 mins) = 1.5 hrs
Tuesday (45 mins) + Thursday (60 mins) = 1.75 hrs
Tuesday (45 mins) + Wednesday (45 mins) + Thursday (60 mins) = 2.5 hrs
Off Ice Time
Tuesday (15 mins)
Program Fee
Whole Year (Fall and Winter Session)
2 times per week Tue/Wed - $740.00
2 times per week Tue/Thur - $910.00
3 times per week Tue/Wed/Thur - $1280.00
This is a full year program which includes fall and winter but does not qualify for the Fall and Winter Session discount.
*NEW* You may select 3 equal installment payments at checkout.
Payment must be made by American Express, MasterCard, Discover, Visa, Visa Debit or Interac Online - no cheques accepted.





Additional Fees
1. Skate Canada membership fee of $36.00 (non-refundable and non-transferable)
Membership year - September 1 - August 31
INDIVIDUAL MEMBERSHIP


When you/your child registers for a skating program at our club, you also become a member of Skate Canada, the national sport governing body for figure skating in Canada. There are many advantages that go with a Skate Canada membership such as accident insurance, access to Skate Canada programs and materials, the opportunity to participate in interclub and invitational competitions and special member prices on merchandise from the on-line store.
2. Lake Bonavista Community Association membership fee of $30.00 (non-refundable)
Membership year - July 1 - June 30
FAMILY MEMBERSHIP
All registrants in any Lake Bonavista Community Association program must have a yearly membership. The LBCA is a privately owned non-profit community centre with membership fees going towards maintaining the facility. Membership also includes access to all programs and to public skating. If you have already paid through another program at the Rec. Centre, you will receive a credit on your account with the LBFSC once we have confirmed with LBCA.
ALL FEES ARE QUOTED IN CANADIAN DOLLARS
Pre-STARSkate
(formerly Junior Prep)
Pre-STARSkate figure skating program is being offered in conjunction with the CanSkate program. Skaters at the CanSkate Stage 4 level are eligible for this program. Lessons are given in a group format and led by an NCCP certified professional coach. Professional coaches are assisted by trained Program Assistants. Skaters who should consider this program are those who are interested in going into the SkateCanada STARSkate or CompetitiveSkate program.
This program introduces skaters to the basic skills needed for the STARSkate or CompetitiveSkate program.
Skaters will be encouraged to practice their skills independently, which is an important aspect of the STARSkate and CompetitiveSkate programs.
After completion of this program, they are ready to move to the large ice surface and retain an NCCP certified professional coach and participate in private, semi-private or group instruction.
Skaters may only attend this program for a maximum of 2 years.

Skater must receive an invitation from a coach prior to registering.

New to the club and think this is the correct program? please contact Kirstin Raychert prior to registering. Skater will receive an invitation from her to register.
Professional figure skates are required.
Must be 5 - 8 years old.