You may….Skate alone. Skate in pairs. Skate with hundreds. Skate for fun. Skate to win. Skate to travel. Skate to exercise. Skate to excel. Skate to relax. But you'll always… #SkateWithUs.
STAR Assessment - Evaluation for Skills, FS, Dance and Artistic
The Skate Canada STAR consists of STAR assessments, STAR competition categories and supplementary events.
---
STAR 1-5 Assessment Payment
The fee for the assessment is $12 per assessment. This fee must be paid PRIOR to the assessment.
Your coach will be checking to ensure payment is made prior to the session. If payment has not been made, the coach will not be able to perform the assessment that day and your skater will need to wait until the next assessment day is scheduled.
---
STAR 6-Gold Assessment Payment

---
STAR 1 – Gold Assessment Structure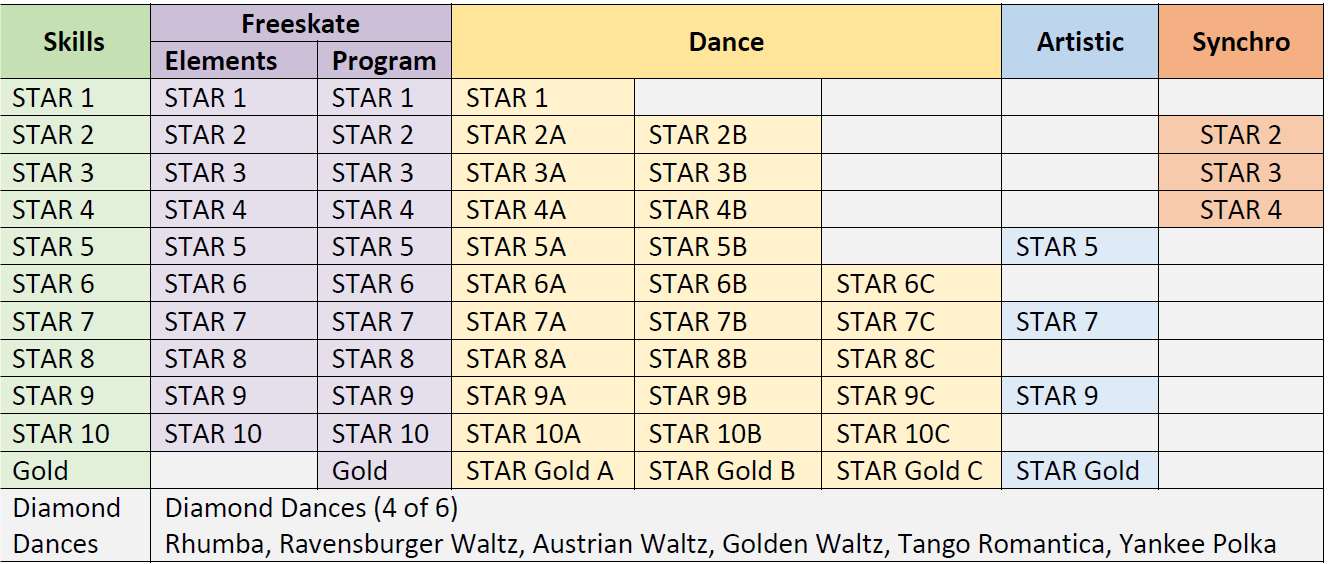 STAR 1-5 assessments are coach assessed and include Skills, Freeskate and Dance
STAR 6-Gold assessments for Skills may be coach assessed or Evaluator assessed.
STAR 6-Gold assessments for Freeskate, Dance and Artistic are Evaluator assessed.
---
What is a Triple or Quad Gold Award?


The Alberta Figure Skating Foundation awards skaters who have achieved the triple/quad gold status. To learn more about this award go to https://albertafigureskatingfoundation.ca/?page_id=2