You may….Skate alone. Skate in pairs. Skate with hundreds. Skate for fun. Skate to win. Skate to travel. Skate to exercise. Skate to excel. Skate to relax. But you'll always… #SkateWithUs.
Top Content Title
This is an additional section to be able to add content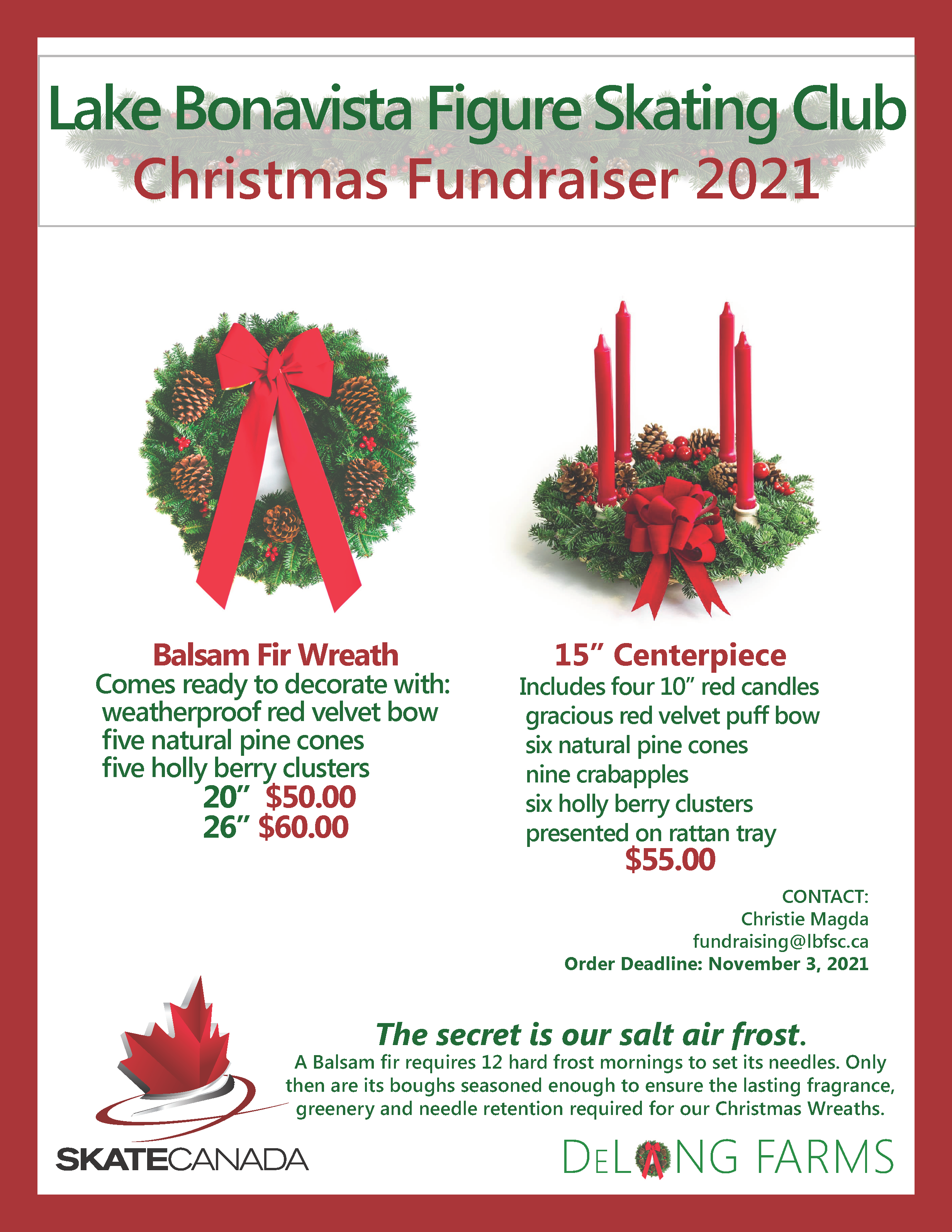 Christmas Fundraiser
Delong Farms Wreaths and Centerpieces come fresh from Nova Scotia
Please submit your orders on or before November 3 at 9 PM. The wreaths/centerpieces will arrive the first week of December.
Balsam Fir Wreath
Features:
Our full-brush balsam fir wreath
Bright waterproof bow
Natural pinecones
Ornamental berry clusters
Available in 20" and 26" sizes
---
Centerpiece
Features:
Our full-brush 15" balsam fir wreath
Built-in candle holders
Includes 4 10" red Safer Taper candles
Natural pine cones
Ornamental apples and holly berries
A red velvet puff bow
Lined wicker charger plate
Tip: We recommend spritzing your centerpiece with water to keep the fragrant balsam fir fresh throughout the season.
Balsam Fir Wreath - 20 Inch
Balsam Fir Wreath
20 inch - $50 each
Balsam Fir Wreath - 26 Inch
Balsam Fir Wreath
26 inch - $60 each
Centerpiece -15 Inch
Centerpiece
15 inch - $55 each
Bottom Content Title
This is an additional section to be able to add content