This section is a global section that will be seen on all pages


2019-2020 Schedule
Fall Session: September 21 - December 12, 2019
There is NO break for Remembrance Day
---
Winter Session: January 7 - March 28, 2020
There is NO break for Teachers' Convention or Spring Break


Program Times
Day
Time
Tuesday

5:00 - 5:45 pm
5:45 - 6:30 pm

Wednesday
4:00 - 4:45 pm
4:45 - 5:30 pm


Thursday

5:00 - 5:45 pm
5:45 - 6:30 pm

Saturday
12 - 12:45 pm
Make-Ups for Missed Classes: Skaters sign up for a specific session and cannot be accommodated on another session if they must miss a day for any reason unless pre-arranged with a coach.

Program Fees
Fall Session
1 time per week - $190.00
2 times per week - $304.00 ($190 + $190 - 20% = $304)



Winter Session
1 time per week - $190.00
2 times per week - $304.00 ($190 + $190 - 20% = $304)
If you choose the full year (Fall and Winter Session) or skate twice each session, you will automatically receive a 20% discount.
DEADLINE for additional Winter session discount is November 30, 2019.
Payment must be made by American Express, MasterCard, Discover, Visa, Visa Debit or Interac Online - no cheques accepted.





CanSkate
Presented by Canadian Tire
CanSkate is a dynamic learn-to-skate program that focuses on fun, participation and basic skill development
What is CanSkate?
Based on Sport Canada's long-term athlete development (LTAD) principles, CanSkate centers on physical literacy and the fundamental skills needed to take part in any ice sport or to skate as a recreational activity.
Who's it for?
For beginners of all ages, as well as for those wishing to improve their basic skills whether their focus is for figure skating, hockey, speed skating or just skating for fun.
Who teaches it?
NCCP-trained professional coaches, assisted by trained program assistants.
What will you learn?
A complete series of balance, control, and agility skills taught in six stages of learning that pertain to hockey, ringette, speed skating and figure skating as well as general recreational skating. CanSkate uses nationally-tested and proven curriculum and delivery methods that guarantee skater success in developing stronger basic skills and developing them faster.
What can you expect?
Action, movement, and fun! Lessons are given in a group format with a coach-to-student ratio of a maximum 1:10. Skaters progress at their own rate and coaches make sessions active using teaching aids, upbeat music and a wide variety of activities that create a motivational environment and promote learning. Badges, ribbons and other incentives are used to benchmark skaters' progress and reward effort and participation.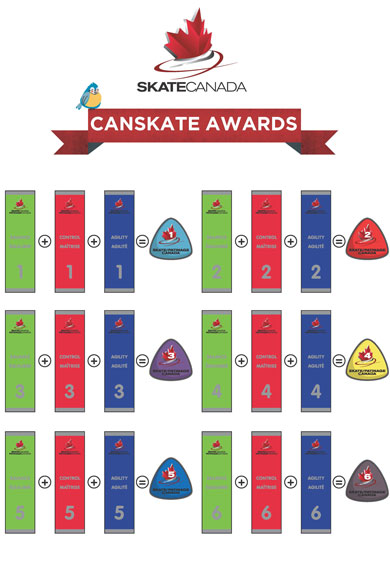 What do you need to participate?
All you need are skates, a CSA-approved hockey helmet (preferably with a cage), long pants, mittens, warm sweater or jacket. Dress in layers – it may get warm! No bike/ski/snowboard helmets are allowed.
Please read Skate Canada's helmet use policy.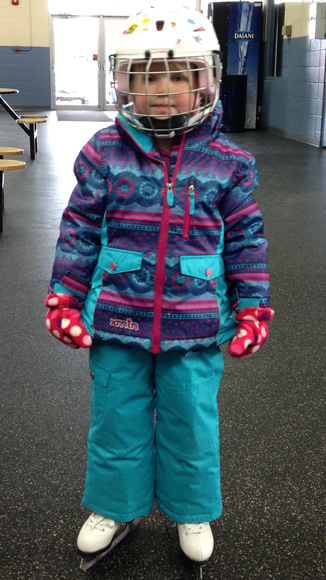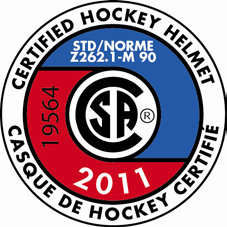 We DO NOT recommend the "adjustable or expandable" skates like those pictured below: