As of September 20, 2021, the Lake Bonavista Community Association (LBCA) will require proof of vaccination for anyone 12 years of age and over to enter the facility. This includes skaters, parents and coaches.
You may also provide a negative (privately paid) COVID-19 test taken within 72 hours.
You will be required to show this every time you enter the rink. Stations will be set up and monitored at the EAST entrance of the facility during all operating hours. All
other doors will be closed.
Off-ice training is a critical piece of development as skaters must ensure their bodies are ready for the on-ice demands.
Off-Ice classes are non-refundable unless there is a waitlist.

Junior
Stretch-Strength-Performance
Instructor - CJ Fernet
This class will focus on all the major components required for figure skating. Strength training, flexibility and performance skills are critical skills that must be developed off the ice.
Day: TUESDAY
Junior Time: 5:10-6:05 PM
Cost: $200.00
Senior
Jump-Spin

Day: TUESDAY
Senior Time: 6:10-6:55 PM
Cost: $225.00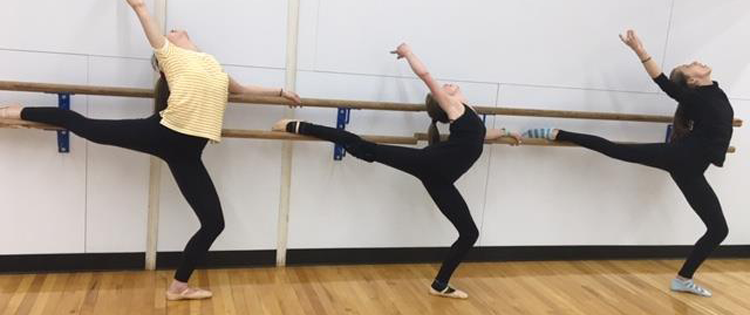 Ballet
Instructor - Julia Spivik, Choreographer/Ballet/Dance
Flexibility Coach
I studied dance of all genres with a well-known Russian choreographer Rima Nikishin. After graduating from U of C Dance/Fine Arts program, I started working with Gymnasts as a Choreographer and Ballet Instructor. My focus has always been a healthy way of moving, flexibility, and helping athletes achieve their potential. I try my best to help athletes become stronger, more flexible and look confident and professional when competing.
Day: WEDNESDAY
Junior Time: 5:15-6:15 PM
Senior 1 Time: 4:00-5:00 PM
Senior 2 Time: 6:15-7:15 PM
Cost: $300.00

Yoga
Instructor - Rikki Dymond, Yoga Instructor.
Coming Soon!
Day: THURSDAY
Junior Time: 5:15-6:15 PM
Senior Time: 6:15-7:15 OM
Cost: $225.00

Off-Ice
Instructor - CJ Fernet, Off-Ice Trainer
Introduction to off ice jumping, spin positions, mental preparation and acrobatique stretching.
Day: SUNDAY
Junior Time: 8:30-9:15 AM
Senior Time: 1:45-2:45 PM
Cost: $225.00
Location: LBCA Rec Centre - Fitness Studio
Off-Ice Programs are subsidized by the club to encourage our young athletes to add this important element to their training program.