Please Visit our "COVID-19 Update" page for the latest information.
NEW day added to CanSkate Spring Academy - Thursday - 5-5:45 PM (Small Ice)
Off-ice training is a critical piece of development as skaters must ensure their bodies are ready for the on-ice demands.
Off-Ice classes are non-refundable unless there is a waitlist.

Junior
Stretch-Strength-Performance
Instructor - Kate Gibson, Off-Ice Trainer
This class will focus on all the major components required for figure skating. Strength training, flexibility and performance skills are critical skills that must be developed off the ice.
Day: TUESDAY
Junior Time: 5:15-6:15 PM
Cost: $200.00
Senior
Jump-Spin

Day: TUESDAY
Senior Time: 6:15-6:45 PM
Cost: $200.00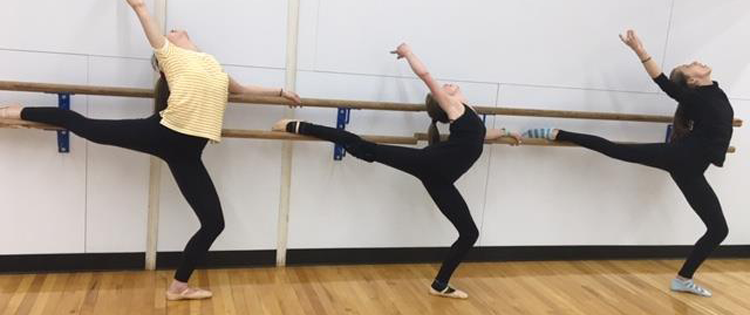 Ballet
Instructor - Julia Spivik, Choreographer/Ballet/Dance
Flexibility Coach
I studied dance of all genres with a well-known Russian choreographer Rima Nikishin. After graduating from U of C Dance/Fine Arts program, I started working with Gymnasts as a Choreographer and Ballet Instructor. My focus has always been a healthy way of moving, flexibility, and helping athletes achieve their potential. I try my best to help athletes become stronger, more flexible and look confident and professional when competing.
Day: WEDNESDAY
Senior 1 Time: 4:00-5:00 PM
Junior Time: 5:15-6:15 PM
Senior 2 Time: 6:15-7:15 PM
Cost: $275.00

Yoga
Instructor - Stacy Causier, Personal Trainer and Yoga Instructor.
Fitness has always been a passion of mine and helping others reach their goals is one of the reasons I love what I do.
Yoga is a discipline that offers athletes many benefits such as strong, limber and healthy bodies, increased focus and concentration. It also cultivates self esteem, inspires success and helps them to relax and sleep better. Yoga can also be used as a channel to improve speed, agility and stability required for sports such as figure skating, hockey, soccer, baseball, running, even dancing. Yoga is a non-competitive activity that can be practiced by everyone, regardless of their physical abilities.
Day: THURSDAY
Junior Time: 5:15-6:15 PM
Senior Time: 6:15-7:15 OM
Cost: $200.00

Off-Ice
Instructor - CJ Fernet, Off-Ice Trainer
Introduction to off ice jumping, spin positions, mental preparation and acrobatique stretching.
Day: SUNDAY
Junior Time: 8:30-9:15 AM
Senior Time: 1:45-2:45 PM
Cost: $200.00
Location: LBCA Rec Centre - Fitness Studio
Off-Ice Programs are subsidized by the club to encourage our young athletes to add this important element to their training program.