Skating is for everyone! Whether you want to skate for fun or skate to win! #SkateWithUs!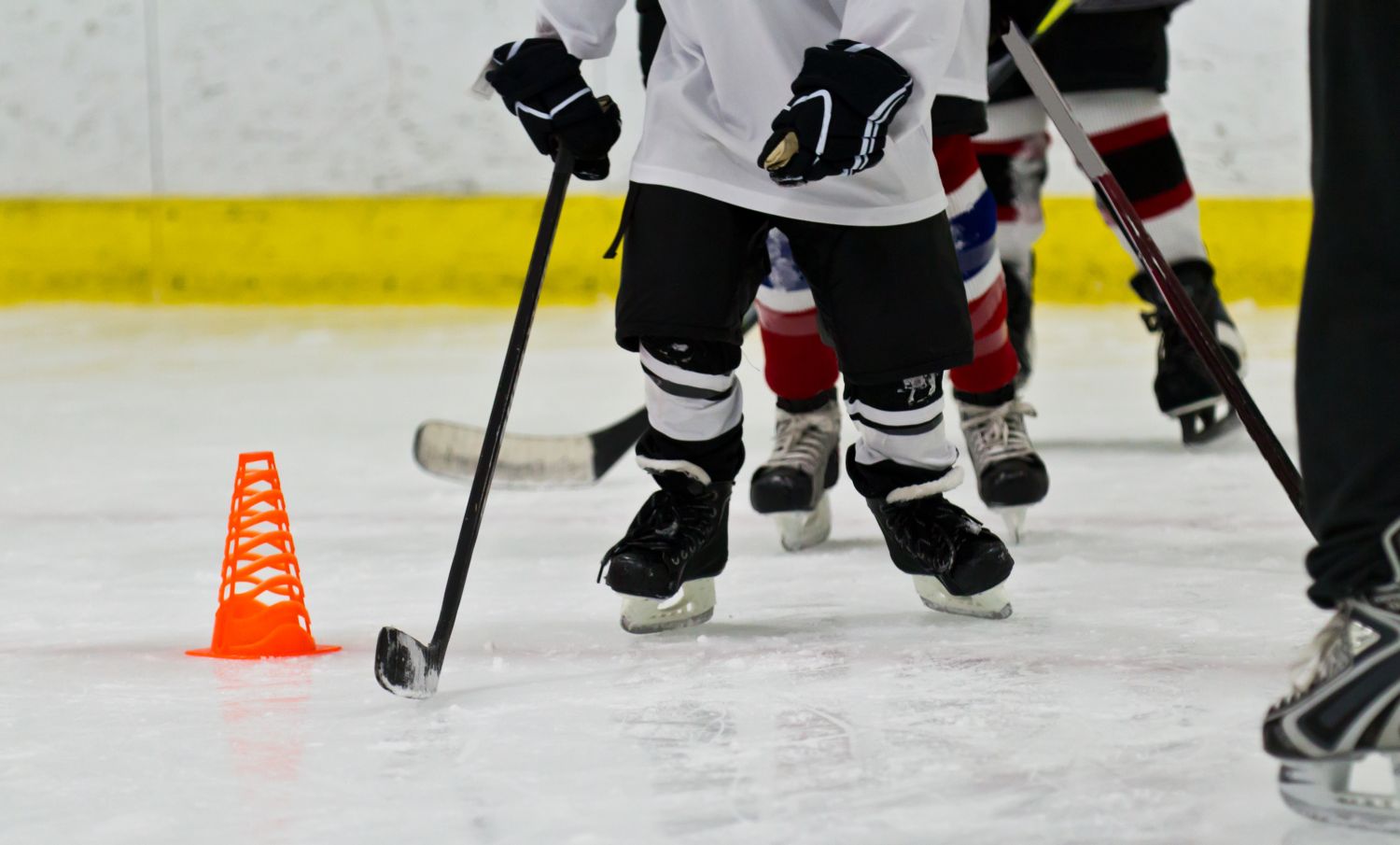 CanPowerSkate Summer School
The only nationally regulated power skating program in Canada - developed by hockey, figure skating and ringette experts - taught by professionally trained and NCCP certified coaches - Three words – action, speed, fun!


CanPowerSkate is an action-packed, high energy instructional power skating program geared to hockey and ringette skaters that focuses on balance, power, agility, speed and endurance. Skills, techniques and conditioning drills are taught in a progressive format that emphasizes how the skills apply to game situations. CanPowerSkate provides an alternative to figure skating and is an excellent complement for those athletes playing on hockey or ringette teams. Its unique skill award program provides incentives and motivation for skaters to continue to achieve.
CanPowerSkate is geared to skaters aged approximately age 7 or older who already have basic forward and backward skating skills (they must be able to skate the length of the rink using alternate strides) and are able to stop on command without use of the boards. For safety reasons participants should wear full hockey/ringette equipment that is CSA approved. The coach to skater ratio is 1:10.
CSA approved gear includes: an underneath layer, shoulder pads, shin pads, elbow pads, hockey socks, hockey pants, a jersey, helmet w/cage, hockey gloves, and hockey skates. Sticks will be introduced later in the session and are available if you don't have one. NO PUCKS OR RINGS.
Please note: The CanPowerSkate program is exclusive to Skate Canada and is available only to Skate Canada member clubs and sanctioned skating schools. All participants must be registered with Skate Canada. Only Skate Canada member Coaches trained and certified at a CanPowerSkate Coaches Course are qualified to instruct the CanPowerSkate program.
If you would to read more about this program, follow this link to the Skate Canada website and watch the videos below.
Schedule - Summer 2022 - Large Ice Surface - Age 7+
1st Session | July 4 – July 8 and July 11 – July 15 (2 weeks)
Monday - Friday | 10 lessons | 4:00 – 4:45 PM
2nd Session | July 18 – July 22 and July 25 – July 29 (2 weeks)
Monday - Friday | 10 lessons | 4:00 – 4:45 PM
Cost is $200.00 per session plus Skate Canada Membership fee (if necessary)
---
If you are not a currently registered member of Skate Canada, a Skate Canada Fee of $44.00 will be charged in addition to your session fee. The Skate Canada membership fee is only paid once per membership year (September 1, 2021 - August 31, 2022). Membership fees are non-refundable.
LBFSC reserves the right to change the schedule, if necessary to provide an appropriate level of instruction. Insufficient enrollment will result in cancellation of the program and refunds will be processed.
ALL FEES ARE QUOTED IN CANADIAN DOLLARS