The LBCA supports and respects the personal decisions of individuals that may choose to continue wearing a mask beyond March 1st.
Pre-CanSkate
The Pre-CanSkate program is an unparented program designed for children 4 to 5 years of age, who have never skated before or who are not yet confident on the ice. This program teaches children the basics of how to get up when they fall down, how to move forward, basic backward movement and how to stop.
Lessons are taught by Skate Canada Certified Professional Coaches and trained Program Assistants in a group format so children must be somewhat independent and not require one-on-one supervision.
These sessions are shorter in length to accommodate the younger skater. Skaters will learn in an energetic, fun environment using skating aids and toys with the goal of having fun. If your child is able to focus for 30 minutes in a group setting under the direction of the coach, then he/she could give it a try at 3 years old at the start of the program.
Skaters should be able to participate without a parent on the ice.
What do you need to participate?



How to dress for the cold ice:
waterproof long pants,
waterproof mittens (NO hockey gloves),
warm jacket.
No elbow pads, no kneepads, no hockey gear.
Equipment you will need:
You need lace up skates (we DO NOT recommend "Adjustable or Expandable" skates)
Please read Skate Canada's helmet use policy.

Schedule
Please note that some ice times may be canceled and/or changed to accommodate the number of skaters registered. Make-Ups for Missed Classes: Skaters sign up for a specific session and cannot be accommodated on another session if they must miss a day for any reason unless prearranged with a coach.
2022 Spring Registration
Small Ice Surface
---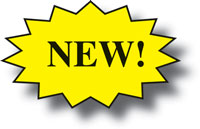 Spring I - April 4 - April 21, 2022
6 Sessions
Spring II - May 16 - June 25, 2022
6 Sessions
---
Class 1 - No previous skating experience. Skater is unable to stand or move on their own.
Class 2 - Minimal skating experience. Skaters can stand by themselves and move across the width of the ice.
NEW - Spring I - Session - April 4 - April 21, 2022
Day
Time
Costs
Mon/Wed

8:45-9:15 AM

$75.00 Spring
Tues//Thurs

9:00-9:30 AM | 1:15-1:45 PM

$75.00 Spring
Tues/Thurs

9:30-10:00 AM | 1:45-2:15 PM

$75.00 Spring
NEW - Spring 11 - Session - May 16 - June 25, 2022
Saturday

10:00-10-30 AM

|

10:30-11:00 AM

$75 Spring
Additional Fee
Skate Canada annual membership fee of $44.00
(non-refundable and non-transferable)
INDIVIDUAL MEMBERSHIP
Membership year - September 1 - August 31 (you will pay only once during a season, no matter how many sessions you register for).
When you/your child registers for a skating program at our club, you also become a member of Skate Canada, the national sport governing body for figure skating in Canada. There are many advantages that go with a Skate Canada membership such as accident insurance, access to Skate Canada programs and materials, the opportunity to participate in interclub and invitational competitions and special member prices on merchandise from the on-line store.
Please note that your skater's information will be shared with Skate Canada through this website.
This fee does not stay with the club but is sent on to Skate Canada in Ottawa. For more information about Skate Canada, visit www.skatecanada.ca.
ALL FEES ARE QUOTED IN CANADIAN DOLLARS